Nowadays, more and more smart things are being created to collect new leads.
Yet most people keep coming back to building beautiful landing pages. Leadpages remains the most popular here.
Simply because creating a landingspage for less techy people is not possible. Until LeadPages came in.
In this LeadPages review we will take a good and critical look at the product. Pros, cons, tutorials and ofcourse; is it worth your money?
LeadPages Review VIDEO
What Is LeadPages?
Leadpages is software that is used for creating landing pages.
You do not have to download or install this software yourself. This is all done online.
The LeadPages are used to collect strong leads, sell products and services and to get in touch with your audience.
With LeadPages you can build a large mailing list. You can do this with GetResponse or AWeber for instance.
Experts say your mailing list is the best asset that you can have. And I can't say they are wrong.
Even if your whole business collapses then you will still have your mailinglist. A large list where you can sell your own products or affiliate products.
You don't even have to have a website. That is the great power of building a large mailing list.
''The money is in the list''
You probably heard of that one already.
But it is true; build a large mailing list and you are sure to earn some money with every mailing that you send.
Leadpages is very user-friendly. The editor lets you easily drag and drop, but I'll tell you more about that in a moment.
In addition, there are a whole lot of options available that you can use to get the most out of your campaigns.
All The Features
LeadPages consists of different parts. I take these all apart and discuss them separately.
This is much clearer and easier to read and understand. After all, this is not "just" a LeadPages review 😉
High-Converting Website
We start at the beginning.
In the past, you could only build landing pages with LeadPages. Fortunately they changed this at the beginning of 2019.
Nowadays you can build complete websites with LeadPages. And if you do this right, they will be very beautiful.
Just go to the LeadPages website and press 'sites' and after that 'create a site'.
Once you've done this, you can choose from dozens of free templates. You can choose to leave it this way or adjust it to your preference.
Each template is optimized for mobile use; something Google really likes 😉
Choose a template and give your website a name. This name is only visable for you. On this page you will see the website as it is.
Change parts if you don't like them and preview the website.
This works with the super easy drag and drop system. When your website is complete, click on publish.
Everyone can create their own website through LeadPages.
In principle you don't have to do anything about the website and you can only change the text.
Of course you want to make your website more personal and truly yours. That's why it's so nice to change some elements.
But this is a perfect way for people who are not technically engineered.
Landing Pages
If you still wanted to make a nice website then you can do that very well with LeadPages.
But what the core business of LeadPages is; the LeadPages. So we are going to discuss this now.
Is LeadPages the best landing page software you can use? Yes and no. In my view, yes, but there will always be people who cannot handle this well.
These are people who prefer to stay with old trusted programs. And of course that's fine, but LeadPages is really the best software of our time.
The landing pages convert to a maximum and I have never had a problem with a page. So you can really build on this.
I will now show you how to create a landing page. To create a new LeadPage you must click on 'landing pages'. Then click on 'create new landing page'
After you have clicked on this you will get the choice.
You can choose between:
Generate Leads
Make Sales
Something Else (thank you page, event registration etc.)
You now choose the option that matches the goals you have in mind. Do you want to collect more leads? Then you go for option 1.
Do you want to make more sales? Then choose 2. For other actions, choose 3.
For the example I now choose the most used: collecting more leads.
Now you are again faced with a choice. Choose the option that best fits what you offer.
You can choose between:
Free Resource
Free consultant
Newsletter
Webinar of Event
Contest entry or giveaway
Discount or coupon offer
Most of the time I choose 'Free Resource'. That is personal preference ofcourse! So I will choose that one too right now.
Now pick a template that you like.
You can change this to your preference with the, once again, easy drag-and-drop system.
You can also leave it as it is right now. Just change the text and you are ready to go. Name your page and you will come into the editors mode.
Be creative and make a beautiful landingpage. Once it's done you press 'publish' and you can use it everywhere you like.
Now you already have a beautiful and working landing page. You can directly start collecting new leads for your business within minutes. The easy interface of LeadPages makes this all possible. Even for people who are not technical at all.
Under the heading 'landing page' you can manage all your pages. You can also view the statistics here. So you know which ones do well and which don't.
Moreover, you can also do a split test. So you can test multiple pages at the same time and see which ones do better.
You will not find this with every software. This is therefore a major advantage of LeadPages.
Pop-up LeadBox
You have now created a beautiful landing page.
We can now continue with what they call 'conversion tools'. These tools are made to ensure that the conversion increases.
We have 4 conversion tools that we will discuss:
Pop-ups
Alert Bars
Opt-In Texts
Trigger Links
We naturally start with pop-ups. You have probably come across LeadPages pop-ups.
You are on a website and after a few seconds a new screen pops up. This is a pop-up.
So you have them in different shapes and sizes. Consider, for example, an exit pop-up. This is a pop-up that appears in your image when you want to leave the website.
Here you often get something offered for free in exchange for your name and email address.
That is how you come on the mailing list. And this is definitely a conversion optimizer!
To make a pop-up, click on 'conversion tools' and then on 'pop-ups' and then on 'create a pop-up'.
Give your pop-up a name. This is meant to quickly see which pop-up it is. That is it.Your visitors do not see this.
Here too you can create a nice pop-up within a few minutes thanks to the simple LeadPages system.
Even children can do this. To indicate how easy it is!
When you're done, click 'publish' again.
You can now add the pop-up anywhere you want.
If you are a little creative you can make really beautiful pop-ups that will certainly optimize your conversion well.
I like this feature of LeadPages very much. I think you can tell 😉
Alert Bars
The next conversion tools are the so called 'alert bars'.
The alert bar is a bar that can be seen on the page on one side of the screen.
To create an alert bar, click on 'conversion tools', then on 'alert bars' and finally on 'create an alert bar'.
Give the bar a name again so that you immediately know what it is. You can adjust it in the same way as the items mentioned above.
Place it on top, or on the bottom. And choose if you want it to croll with the visitor or not. I will advise to do so!
This feature is certainly fun to use. From my own experience I know that people do not enter their e-mail address very quickly here.
Pop-ups work better in this case. I want to advise you to use one of the 2. Otherwise, the visitor may find it annoying and want to leave your website quickly.
Opt-in Texts
The next option that we will discuss is a very special one.
That is 'Opt-in texts'. Let people text XXX to XXXXX and they will receive an automated message from you.
They can register here. You can use this for example in presentations or put it on folders.
To make an opt-in text go to 'conversion tools', then to 'opt-in texts' and finally to 'create opt-in texts'.
If you use a free plan you will notice that you cannot create an opt-in text. Therefore you need to upgrade your plan.
You do not need this to run a succesful business.
But if you want to upgrade your plan anyway it is a nice extra feature!
This is how you change it:
Trigger Links
Trigger Links are a very nice addition to LeadPages. Trigger links are links that you register for with 1 click.
For example, are you going to hold a webinar and send a mailing about it? Then you can place a link in your mail to sign up for the webinar. Just clicking on the link is enough to sign up.
This makes it very easy to reach a big audience!
To create a trigger link you have to click on 'conversion tools' then on 'trigger links and after that on 'create a trigger link'.
If you use a free plan you also can't use this feature yet unfortunately. You can integrate this with most e-mail providers.
Here you can change the link and integrate your e-mail provider.
It is very easy to use.
Split Testing (A/B Testing)
The only way to really know what works is testing. Testing, testing and testing again.
You can do this by using 'split testing' also called A/B testing. To do this, go to 'Landing Pages' and then click on 'create new split test'.
What you then do is simply choose 2 landing pages that you want to test against each other.
View which of the 2 converts better and use it for your business. It can be that simple!
Customer Support
What I always look very critically at is customer service. If you have problems you want to be helped quickly.
Usually you cannot continue until the problem is solved. And every second, minute, hour that you can't continue costs money.
So do they respond quickly and with a good answer?
From my own experience I now know that they will respond to an email that you send after 5 to 6 hours.
Furthermore, there is no other way to contact them. But a response back within 5 to 6 hours is of course very fast.
You usually only need 1 contact. The people are competent and help you very well.
The customer service is therefore good at LeadPages.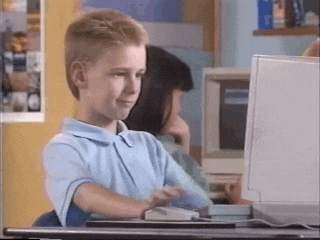 Pricing
This is not an official LeadPages review if I do not include the pricing tables. So now we are going to talk about this. Because what is the right choice?
Let me start by saying that LeadPages is absolutely value for money. So it is 100% worth whatever plan you want to choose.
The cheapest plan costs you $ 25/month (billed annually). That amounts to $ 300 a year.
This is not bad for software that generates tens of thousands of dollars extra per year. If you look a little closer, you only see that the cheapest plan misses a lot.
What you don't have here:
Sub accounts
Trigger Links
Opt-in Texts
Online sales and payments
Unlimited A/B testing
If you want all this you will have to upgrade to a more expensive plan.
Wich will cost you:
But the good news is that you can easily work with the standard plan!
If you want to build a successful business you don't need all those extra options.
Of course you can always do this later, but certainly at the beginning you have more than enough with the standard plan!
You got everything you need in the standard plan:
Landing Pages
Pop-ups
Alert Bars
Templates
Integrations
Facebook & Instagram Ad Builder
If you are a small company and plan to stay small, the standard plan is perfect for you. You can always upgrade later on. If you decide to grow big 😉
The most people choose for the 'PRO' plan. Just because they have more options. You can choose this aswell!
LeadPages Pros & Cons
LeadPages Review: Verdict
I hope that this LeadPages review gives you a good idea of the software. In my view, this is the best landing pages software that we know so far.
So it is also 100% worth your money. Whether you choose the cheapest or the most expensive plan.
You can create special landing boxes, landing pages, text messages, alert bars, trigger links and more.
Everything you will ever need is in this program. Therefore LeadPages is still my number 1 landing page builder.
For a small monthly amount you have the best landing page software that you can currently get. You can also try it for another 2 weeks for free.
Isn't this really a no-brainer?
I hope you have gained a lot of value from this LeadPages review. You can always ask questions under this article. Feedback is always welcome!