Explaindio Video Creator is a software that allows you to create professional videos even if you aren't an experienced video maker. Aimed at internet marketers, educators, and other non-professional users, it offers an impressively large set of tools to make the making of animated videos easy.
Since it doesn't come for free (but offers a 14-day free trial), we want to provide you with this Explaindio Video Creator review so you can get access to any information you need before making your purchase.
Who's Behind Explaindio?
Andrew Darius is the creator of Explaindio Video Creator. With this and other powerful software tools he has helped over 40,000 small and large businesses and marketers with video-promotion and marketing.
During his career, he founded or co-founded 5 successful start-ups; today, he is based in New York and leading a team working on the creation of a marketing platform for offline businesses.
The idea behind Explaindio, comes from his observation of the current market and marketing strategies and trends: videos have become one of the most powerful ways for business administrators and marketers to engage with their targeted audience. A powerful video can grab immediate attention, reflect your business' vision, engage with the audience, and build their trust.
The main problem with videos is that they need to look professional (an amateur video wouldn't bring the same benefits to your business) and making professional videos can be tricky. Before Explaindio, the best option for marketers was to hire a professional video-maker.
This is where Andrew Darius' idea from Explaindio comes from: the need of providing business owners or administrators and marketers with a software tool that makes professional video-making easy.
Main Features
Software platform and requirements
For of all, Explaindio is a desktop software. It means you need to download and install it on your computer. Browser and mobile applications are not available.
The desktop software is available for both Windows and Mac operative systems so it can run on both Macs and PCs. It requires 1Gb of free space on your Hard Disk and if you want Explaindio Video Creator to work your computer, it needs to be provided with a - at least - 4 Gb RAM.
Most of notebooks and PCs on the market today come with 8Gb (the cheapest ones have 4 Gb RAMs) so this shouldn't be a problem for any user.
Interface
Explaindio allows great things with a very simple interface. Not only it is optimized to let you create a timeline easily, but the editing of the singles scenes is made just as simple.
When you first open the Explaindio Video Creator Software, you find yourself in front of an interface that is mainly comprised of three parts: a menu bar on the top containing 20 different bottoms, the timeline positioned just underneath the menu bar, and - in the lower half of the screen - you'll find the canvas with the editing panel.
To facilitate the process, the interface automatically changes to let you edit your slides and scenes (see below to learn how it works).
Timeline editing
Explaindio makes it elementary to edit your timeline. You can simply drag and drop every slide in the order you like and the software will do the rest.
Drag & Drop Editor
The drag & drop editor provides a large number of functionalities while also being extremely easy to use.
Whether you want to import your 2D and 3D elements from your library or use the dozens of pre-made objects, videos, and images; you don't need to be a professional to make the best out of them.
Supported Formats
Explaindio Video Creator cal let you export your projects in several video formats: MP4, FLV, AVI, MOV, MMW, and more.
This is a huge improvement from the previous version (3.0) that only allowed MP4 exports.
Audiotracks
What is a video without a background audio track? A video-editor wouldn't be complete without the possibility of adding an audio track. With the simplicity that makes this software unique, you can add audio background to your videos.
The software doesn't allow much advanced audio editing (it's more focused on the video elements) but you can always utilize a specific software for audio-editing to edit your audio file and then import it in Explaindio.
Pixabay Integration
Pixabay is a website where millions of free images and royalty-free stocks are shared. It's a great resource for anyone who needs to create videos that are going to be shared (you don't have to worry about copyright issues).
Since Explaindio is perfectly integrated with Pixabay, any image you tool from there will automatically get drawn onto the canvas.
Import 2D and 3D Elements
Explaindio Video Creator 4.0 gives its best when used to create 2D videos. Yet, it also provides some features to add 3D elements to your video and edit them.
Multiple Animations at the same time
There are no limits to the number of videos you can create with Explaindio Video Creator. In the same way, you can start as many projects as you want and work on them simultaneously.
Built-in transitions
Transitions are what let you transition from one slide or image to another in a smooth, creative, or surprising way. Explaindio provides the users with tons of built-in transitions. All you need to do is pick your favorite.
Pre-made Animated Scenes and Text Animations
Explaindio provides several libraries: animated 2D and 3D scenes, text animations, but also a library of pre-made audio-tracks, and transitions.
Cloud Storage
WIth your subscription you'll get the software along with Explaindio Cloud Storage to store all your Explaindio projects and access them from wherever you are.
This is the only feature of Explaindio that requires an internet connection (other than the initial download). Explaindio is a desktop software that allows you to work on your projects even when you are offline.
How Explaindio Works
Explaindio provides the users with professional tools along with the easiest way to use them. Let's see how the software works so you can get an idea about it.
When you want to start creating a video, you need to create a new project clicking the Create Project button on the top left of the main menu. You can now choose the name for your new project, return to the main interface, and start working.
On the top left of the timeline, you'll see a big icon that looks like a film strip with a plus in the middle. By clicking here, you can add the first scene to your video. You can choose whether to create a new slide or uploading one from your personal library.
Unless you have previously created a slide and saved it in the specific format, choose the first option: create a new slide.
Once you've done this the lower half of the screen would automatically change to let you edit your scene. At the bottom of the screen, you'd find all the buttons that allow you to add media from various formats (videos, audios, animated gifs, bitmap images, and more).
When you've done editing your scene you can click "close canvas" and return to the main timeline editor.
The timeline permits the rearrangement of the slides within the scenes. You'll find that each item in a scene is represented by a row. The gray line shows its position in the timeline as well as the media's length.
By drag & dropping them, you can adjust the timeline as you wish and make your video come to light.
Let's now analyze how you can implement the different media within your video!
Visual Elements
When it comes to the visual elects of your video, Explaindio allows you to choose from a variety of mediums.
These are the most common formats utilized in Explaindio Video Creator:
JPEGs and PNGs. You can create your videos starting from common images;
SVG. This is the sketch file format often utilized to create whiteboard-style animated icons, characters, or elements.
Bitmap Images. This is something unique about Explaindio and a feature that most users appreciate: when you upload a bitmap image, it got automatically converted to a whiteboard type drawn animation.
GIFs. You can utilize GIFs for your videos, even though I must mention that they don't work well wit hExplaindio. If you upload a GIF short animation to your project, the image would appear but the animation wouldn't work.
VIDEOS. You can also upload videos and insert them in your timeline. Explaindio would use an image as a preview and the actual animation would appear on the timeline. Don't think videos don't work just because you visualize a static image. That is just a preview; the video will play properly inside the content that you are creating.
Animations/slides. You can use the pre-made slides and animations to create your videos. You can find them in the built-in library, and you are also free to edit them as you like.
3D files. Explaindio also offers a library of 3D elements you can add to your videos. The library, though, is far from being as vast as the others that are available.
Audio Elements
Explaindio allows you to either add an audio file from your personal library (such as a song) or record an audio track directly from the software.
The main thing that you need to know here is that the built-in recorder doesn't allow do-overs. SO, if you record an audio comment for your video directly from Explaindio, you need to get it right from start to end.
If you mess up, you need to start recording from the beginning.
To overcome this issue, it can be more convenient to record the audio comment on a specific audio-editing software and then import the track in your Explaindio project.
Explaindio Video Creator 4.0 also has a library of default songs and music.
Adding text to your video
Text is often considered less important than other elements in video-making, but when you need to show charts, add captions or display any kind of description, you want to be able to implement text in your video.
The Explaindio's text feature is very versatile: you can customize styles, color, and create kinetic text (animated text). Explaindio has a library of fonts but it also allows you to import your favorite fonts. As long as you have a TTF file you can import any type of font you want.
How to export your videos
Once you've done editing your video, you need to actually export the video in any of the supported formats (see above), otherwise, all you have is an Explaindio project.
When it comes to exporting, Explaindio offers several possibilities. For example, you can choose to export the entire video or just a single scene. The export speed would depend on your computer's processor and the quality options you set up: other than the file format you can also customize video size and video quality. The higher the quality, the slower the exporting process.
Explaindio Video Demo
My Experience with Explaindio Video Creator 4.0
I'm writing this review as a user myself. You may have noticed how many times I've used the words "easy" and "simple" in the course of this article.
It's because the software simplicity and ease of use is what is most impressive of this tool. It's a video-making software made for non-video-makers.
This doesn't mean video-makers can't use it or find it helpful (it comes with all the advanced features they may need, especially when it comes to 2D animated videos); it means that you don't need to be a professional or have any previous experience to learn how to use this tool.
I am not a video-maker, I am not an artist - I'm just someone who sometimes needs to share messages in a more compelling way.
Animated videos and slideshows with an audio comment can be very effective in both advertising and informational field - and these are my field. Making a video with Explaindio can be as easy as putting images one after the other, adding transitions from the built-in library and then importing an audio track.
Exporting your project is the final step, and you can have a professional-quality with such simple steps. And if you want to try something more elaborate, Explaindio can provide you with all the tools you need.
Customer Support
Customer support is another of those features that make Explaindio Video Creator great (at least at my eyes!).
The customer support is available in two forms:
Exlplaindio Video Creator 4.0 Customer Support Page. On this page, all the answers to the most common questions about the software and how it works are given. Yet, it's a lot more than a simple F.A.Q. page. You'll find detailed instructions on how to download and install the software, how to use it to create your projects and edit your video, and how to export the final result. Instructions on how to cancel your subscription or ask for a refund are also available.
If you can't find your answers in the support page, you can contact the customer support by email or by opening a ticket on Explaindio Support Desk.
The customer support is extremely helpful and efficient. I think telling my experience can help figure this out.
I found myself trying to edit one of the pre-made animations I had imported from the library. I wasn't getting the results I wanted. I contacted the customer supports and they gave me precise indications on how to obtain the edits I wanted.
Along with the software's ease of use, the efficiency of its customer support is one of the things I most appreciate of Explaindio Video Creator 4.0
Since with your subscription you get access to Explaindio Private Group, another way of asking for help is joining the community. More than once I've learned useful tips this way.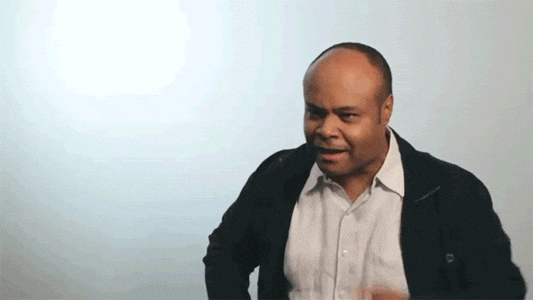 What can you do with Explaindio?
Explaindio Video Creator 4.0 is mainly aimed at marketers who need to create promotional or informative 2D animated videos, but it doesn't mean that this is all you can do with this software.
All its features, in fact, make Explaindio very versatile. With it you can create:
Animated scenes: animated slides that are far more attention-grabbing than static ones.
Promo videos: importing videos from different sources you can potentially create and edit any type of promotional video.
Kinetic typographic: with text implementation and editing made easy you can create engaging animated text videos.
Animated logos: there's no reason why you can't use Explaindio to create an attractive animation for your business' logo.
Whiteboard animated doodles and videos: this is particularly easy with Explaindio.
Create 3D videos: even if it is not what Explaindio was mainly designed for, you can create 3D videos with this software tool.
Pros & Cons
Pros
Cons
Price
Explaindio Video Creator is one of the most budget-friendly marketing video-making software available.
It hasn't offered a free-trial period yet. Today, you can have access to a 14-day guarantee which gives you the possibility to understand if the software is suitable for your needs.
When you decide to purchase your subscription, you have three different options - this is quite a novelty since version 3.0 of Explaindio only offered the annual subscription.
Monthly subscription: $ 37/mo
Annual subscription: $67/yr
One-time purchase: $497
The periodical subscription formula gives an important advantage: you can get access to the software's updates for the duration of your license. Purchasing a subscription will give you access to the private Explaindio Group to get tips and support from other users.
For any of these plans, also, several payment methods are available: PayPal, credit card (Visa, MasterCard, Maestro, Discover, American Express).
Warranty
Explaindio aims at eliminating any hesitation users may feel by taking the risk of spending money on the software. For this reason, other than a trial period, they also offer a 14-day money-back guarantee. If, for any reason, you don't like the software and decide it's not for you will get a full refund.
Recommendations
With this wide range of editing tools and export options, you can potentially use Explaindio Video Creator to create any kind of professional-quality videos.
Yet, the software is aimed at - and therefore ideal for - creating 2D videos, promotional and informational videos, and educational videos. Marketers are the targeted users, and educators will find it extremely useful as well.
If you need a software that makes the creation and editing of these types of projects easy, you'd find Explaindio perfect for you.
Conclusion
Explaindio Video Creator 4.0 is a great video-making software. I wanted to share my experience with this tool as a non-video-maker to make you better understand the simplicity of the software.
In a time when videos are playing an important role in online marketing, it's great to have a tool that allows non-professional video-makers like me to create engaging and professional-quality videos!